Kirpal & Associates is a full-service boutique global relationship law firm in Singapore with almost three decades of experience in law involving both national and international issues and clients. The attribute of this leading law firm ensures that clients are completely confident in the standard of services provided.
Kirpal Singh, the Managing Partner of the Firm since its inception in 1999, graduated from University of London with LL.B (Hons) in 1993. He was called to the English Bar and was admitted at Lincoln's Inns (London) in 1994. Kirpal Singh chambered in Barristers Chambers at the Chambers of William Glover QC (Mitre Court, London) where he worked alongside various QCs and senior barristers. Kirpal Singh was called to the Singapore Bar in 1995 as an Advocate & Solicitor of the Supreme Court of Singapore. He has been appointed as a Notary Public and Commissioner for Oaths by the Singapore Academy of Law. He's also the appointed legal adviser for various MNCs, SMEs and various NGOs. He as acted as lead counsel in various high profile corporate and criminal litigation.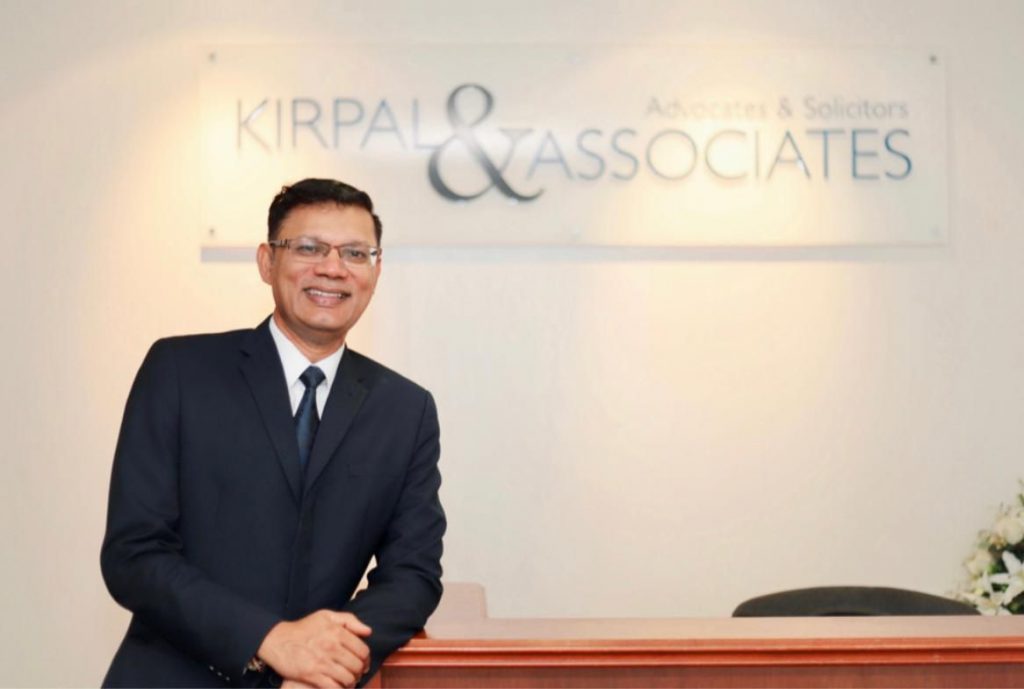 Our Goal is to Provide the highest quality legal services
At Kirpal & Associates, our principal goals are to provide the highest quality legal services available and to be an instrumental part of each client's success. Our firm seeks long-term, partnering relationships with our clients, in providing the best total solution to the client's legal needs.
Our firm employs innovative, pragmatic strategies and hard work to ensure that our clients' needs are met. We recognize that our success depends on close coordination with our clients and we work collaboratively to set objectives, develop budgets and conduct periodic review sessions to measure our progress against those objectives. We are quick to adapt and provide high caliber, cost effective representation and client satisfaction.
Simply contact us by email or give us a phone call.
We're at your service and your first consultation is free.