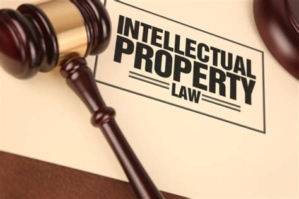 Intellectual Property Law
Intellectual property refers to a work or invention created by the human mind. This includes symbols, names, digital content, music, books, logos, and more. The body of law that protects an entity right to their own creative works is known as intellectual property law. An intellectual property lawyer deals with any matter related to this area of the law.
IP Licensing and Litigation Assistance
Our lawyers help our clients to craft IP Licensing as well as resolve disputes through negotiation or mediation as well as litigation state and international courts and arbitration tribunals, including trials and intermediate and final appeals. The following are examples of the types of services we provide:
Patent infringement : Our seasoned patent team counsels life sciences and technology clients in obtaining utility patents, design patents and plant patents and enforces their rights in all types of patent infringement. We pursue all legal remedies, including cease-and-desist letters, recovery of damages and lost profits, and permanent injunctions. We also defend you against patent infringement claims.

Trademark infringement : Our highly experienced team handles trademark enforcement actions involving anti-counterfeiting; false advertising; trademark, service mark and trade dress infringement; mark dilution; and unfair competition. We also advise clients in disputes involving infringing of internet domain names and cyber-squatting.

Copyright infringement : Our copyright litigation and arbitration practice helps clients safeguard traditional works of authorship and art and broadcast and digital media, including telecom, software, music and film, and high-tech gaming. We also represent clients in the licensing and transfer of copyrights and other IP assets.
Over the lifecycle of any business challenge – whether it is a cross-border dispute or complex licensing arrangement – we understand that goals may of course change, and alternative approaches may be required at short notice to help you to gain the best result. Whatever the commercial goal and whatever the possible stumbling blocks along the way, we are here to support you in any way necessary.